New build for Chiappa Little Badger, photos by Husqvarna 701 Enduro








I recently purchased up grades for my High Point 995TS from Long Shot, 14.5" top rail, side rail, bottom rail, angled barrel shroud with bottom rail, mag release and extended charging handle. Not only did all items fit to perfection without any issues so was the  their customer service. The packaging was unreal with each item labeled, packed individually tightly and 5 pages of detailed installations. Shop no further, thank you Melanie and Jerry.
Ernie O. Toms River N.J. (photos shown below)











---
---
Hello Jerry and Melanie,


I recently received a Black Derlin Modular Pistol Grip for my Chiappa Little Badger. It was very reasonably priced and it fits perfectly. I had a chance to go hunt some grouse this weekend with my new rifle accessory mounted and just wanted to give you my thanks for providing this great product. I successfully bagged a Ruffed Grouse for dinner on my first shot of the day. Since the day I purchased it I've been very excited about turning this little rifle into a useful bush gun for when I go camping and hiking. With this final pistol grip accessory my project is complete and this rifle has proven to be very effective at hunting small game.  T

hanks again for providing a much needed quality product to contribute to my camp rifle project. I was running out of options for a comfortable grip on this rifle until I came across your companies web page. This rifle is easily one of my favorites in the collection now. I have attached a photo of my little badger to showcase how perfectly this product suits this little rifle, although I suspect you already knew that it would.

 


Sincerely,

Joshua L. Martin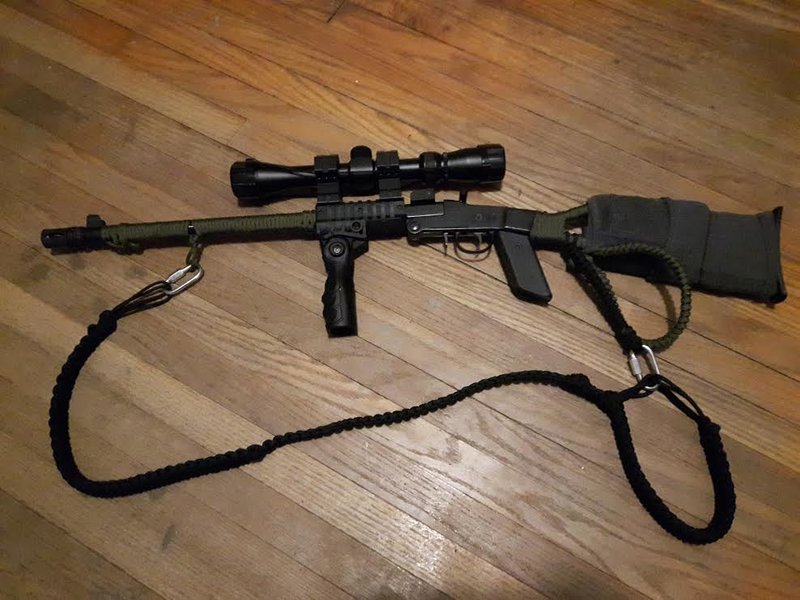 ---
Just wanted to write to you regarding my recent purchase of the 11" Hi-Point 995TS top rail.  Your workmanship is second to none.  The machining is perfect and the black finish matches the rest of this firearm exactly.  The installation was very straight-forward due to the instructions provided and the on-line video. It's not often that I comment on products that I purchase but the quality of this product deserves mention.  Fast shipping, good communication, what else is there to say? I'll definitely be ordering from you again as I'm wanting to replace the OEM charge handle. Keep up the good work and great products!

~ M.S.
Great pics from RL! Installation includes our
LongShot 21" top rail, our 6" bottom rail, and our Integrated Shroud/Rail.
The photos are of a Hi-Point 4595TS with Hi-Point compensator, forward folding grip, dual mag holder, and a Barska 2X - 9X - 40 scope. WE ARE SO PROUD TO BE A PART OF THIS BUILD!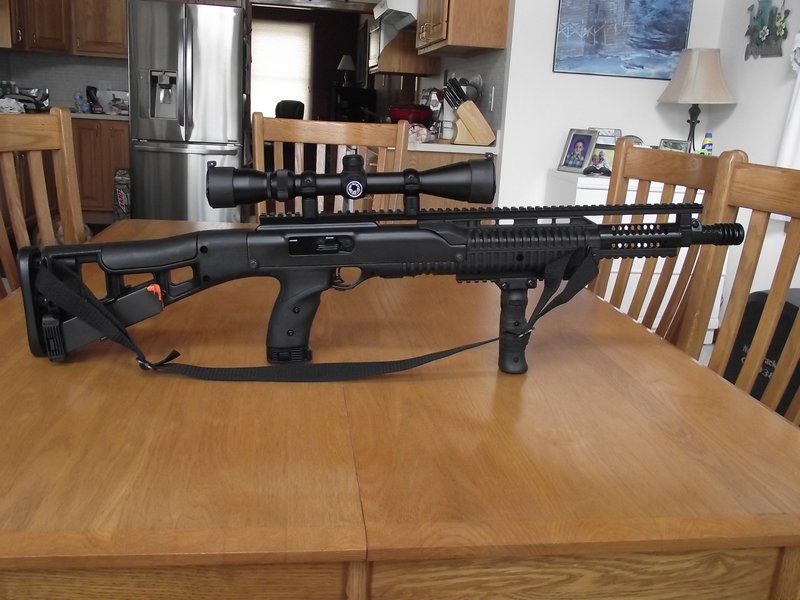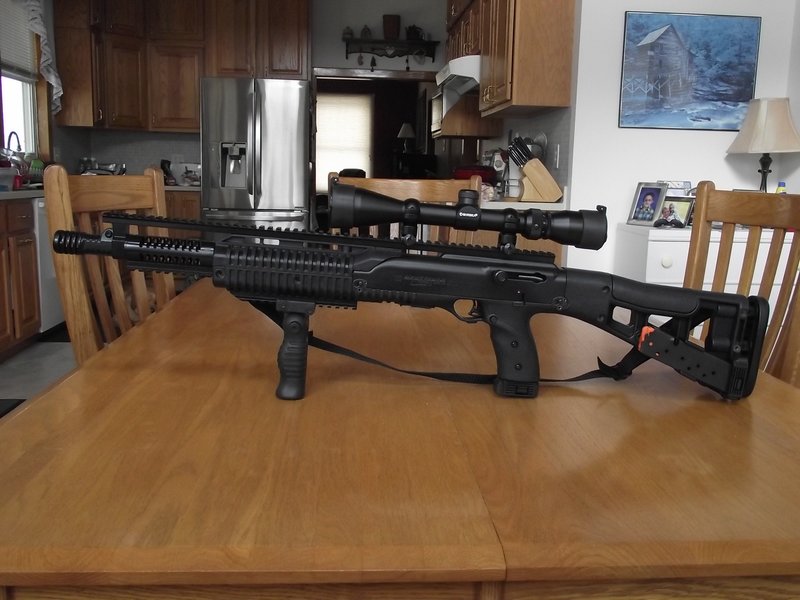 ---
About our Pistol Grip for his Chiappa Little Badger, JT writes: "Seconds to install and looks fantastic."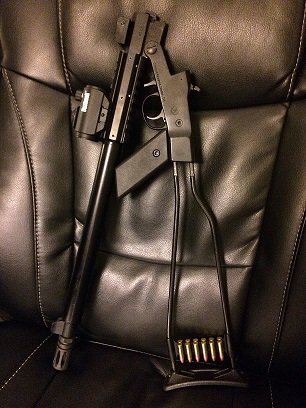 ---
A 4095TS outfitted in LongShot polished brass! M.M. calls us a "Hi-Point enabler!"

---
From T. J.: "Great instructions and the drilling jig made a smooth for a smooth and easy installation.  My KelTec top rail is a quality product and well worth the cost. Thanks, LongShot!"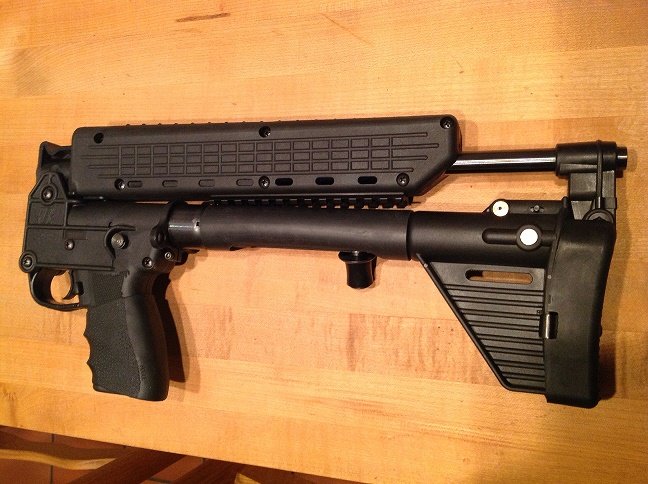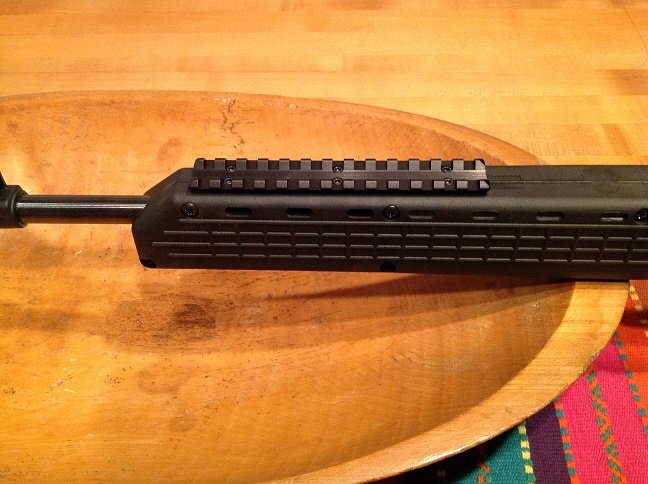 ---
Shown below: LongShot custom Adapter Rail in brushed aluminum and assorted LongShot black anodized Picatinny rails.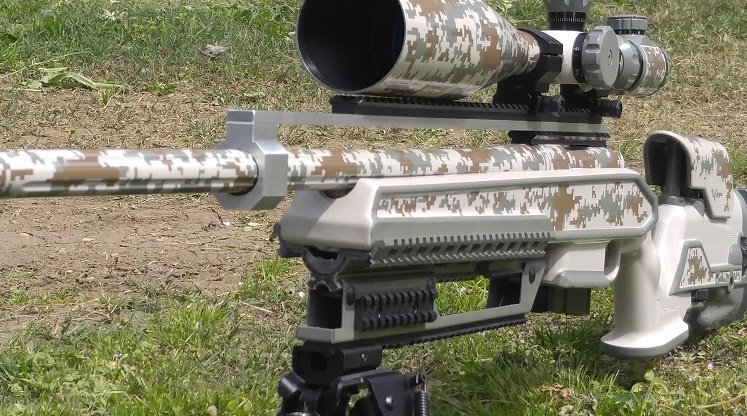 ---
LongShot also manufactures quality aluminum rails and shrouds for your Chiappa Little Badger! [Shown: Barrel Shrouds; Photo credit - T.S.]

---
"I received my order and want to thank-you for the speedy delivery and quality product. I was a bit wary given the product description contains the word 'budget' but I have it and it's great!

I will indeed be ordering from you guys again." - N.L. [Shown: Budget Barrel Shroud, Vented, for Hi-Point models]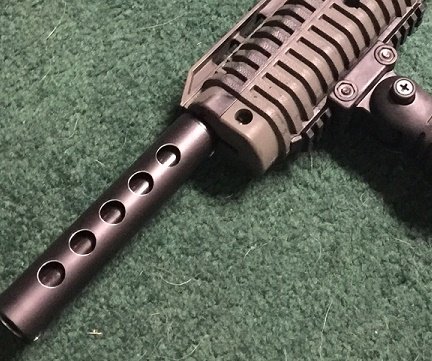 ---
"Everything went together perfectly and the quality of the parts is top-notch. I love the way it looks on the gun, in fact it looks better than the gun, but I guess that's the point. Anyway, I'm very pleased." - T.S.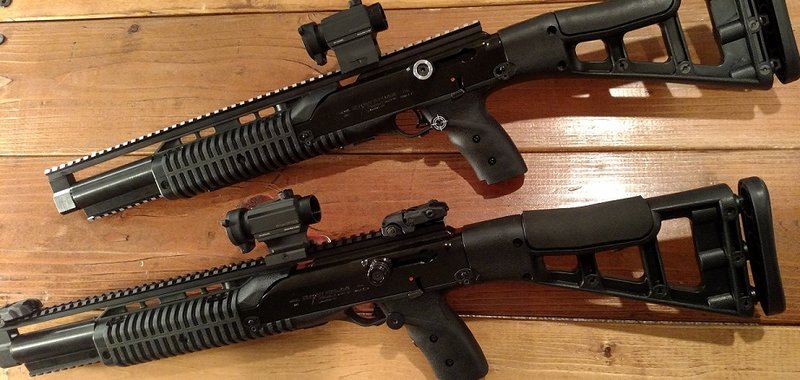 ---
Shown: Two-Tone 14.4" Picattinny Top Rail for Hi-Point 995TS

---
"...thank you for the product. It improved my rifle!" - D.B. [Shown: LongShot Magazine Release Button, black anodized, engraved finish]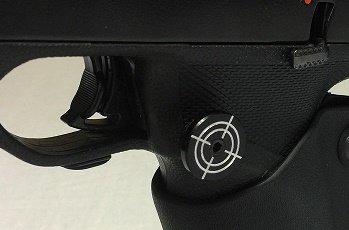 ---
Your parts were exquisite; true works of art. The part that I truly love without a doubt is the brass charging handle with the rubber O-rings. The machine work on that part alone is amazing. I have nothing like it on any of my guns. Not even the charging handles on my $1,000 Ruger 10/22's from Volquartsen or MRI have that kind of detailed and intricate work. Beautiful, absolutely beautiful!! Attached is a photo of your mag release - it's scary awesome! - G.K.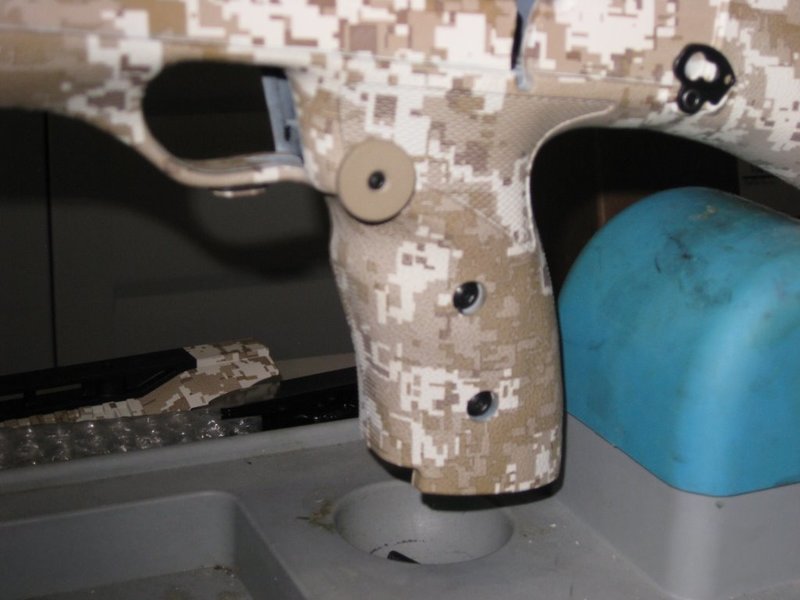 Shroud looks great on weapon.  Thanks for your help in picking out just the right one. Great product...very easy to install. - J.W.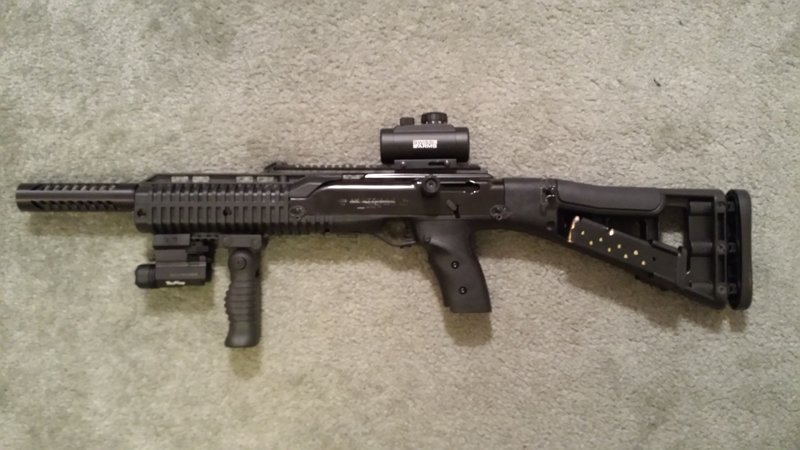 ---
OMG!  Barrel shroud came a few minutes ago, I already have it installed and it looks like a million bucks on the Little Badger!  You must do a You Tube video on this barrel shroud.  It completely changes how the little rifle looks and is a wonderful, functional add-on that everyone should have!  - D.


---
"Wow, this bling for my wife's Hi Point 995 could not have turned out any better... It's simply gorgeous... When I gave it to her she cried...She shows off her "Muddy Girl" to EVERYBODY...Our neighbor actually brought his 70 year old mother here to see it....LongShot is the place to go and you can bet that we tell all our gun loving friends...Thanks again!"  L.A. & S.A.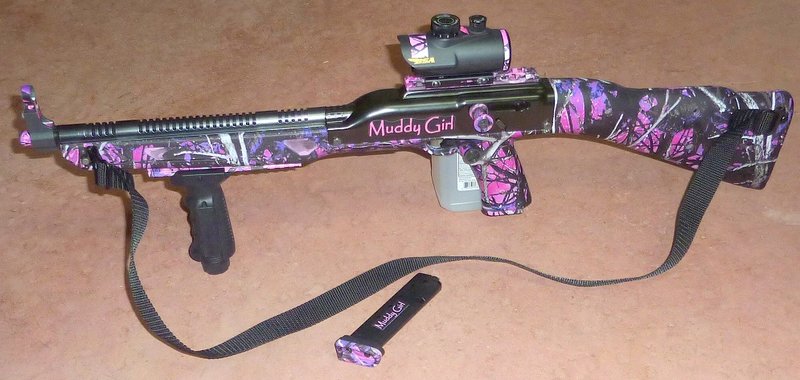 ---
"Received the rail today!!! Thank you guys so much it fits perfect. Great instruction...Your customer service is amazing as well. I will spread ur guys business every where I can...you guys are amazing." - B.C.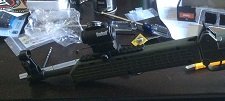 (Shown: 5.3" top rail for Kel-Tec SUB2000, and with site installed; rail allows for folding of the gun)
---
"I'm impressed with your customer service, not often see these days.  

A loyal customer, A.H."
---
"I just wanted to take a moment a thank you for a wonderful experience with your company." - I.S.

---
"My 4595TS with your upper long rail,lower rail and barrel shroud.Thanks for a great product.Keep up the great work." - DM


---
"On your top rail I have a 3x9x40 scope, a laser and a flashlight.  On your bottom rail I have a 5 position forward grip and a bipod.  I guess I will have to put a cup holder on the barrel shroud.  Thanks for making all the great parts.  They turned my rifle into a great rifle." - BB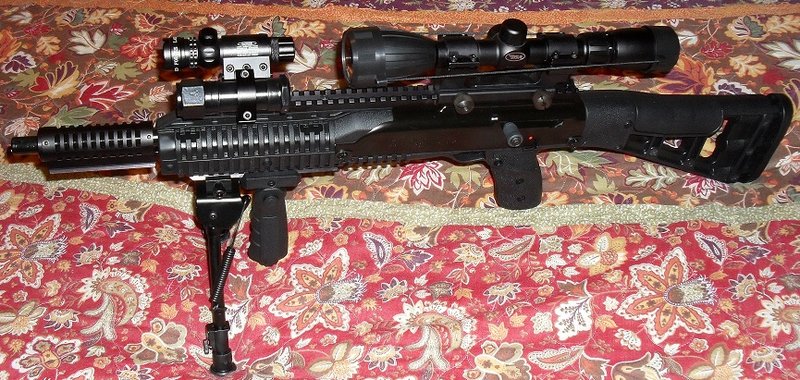 ---
"The finish on the rail is a thing of beauty my brother! I am truly impressed!" - DM
---
"Wow. I must say. I do a lot of online shopping and LongShot has the best customer service by far!!! You have kept me informed the entire way. Great job! I'll definitely order again soon." - SC
---
"My order arrived today and it is perfect.  Thank you for your efforts. BTW, I sold 11 Hi Point Carbines today and gave every customer your web site." - KP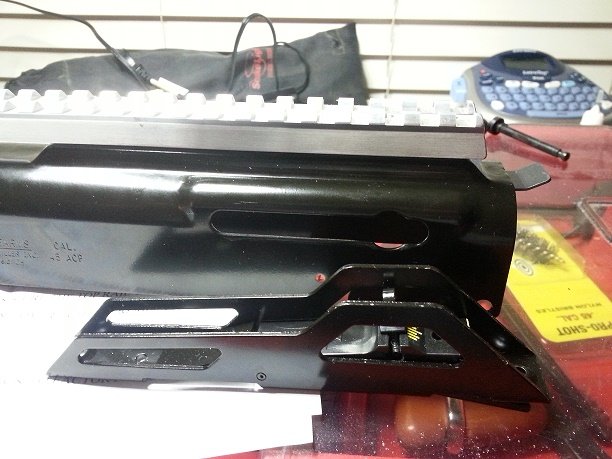 ---
"I received the Hi Point 995 spool (with o rings) charging handle. I am very pleased by the craftsmanship and ease of operations !!!!!! A VERY big improvement from the original handle. Its great to have companies such as yours providing innovative products to the shooting community!!! - TM
---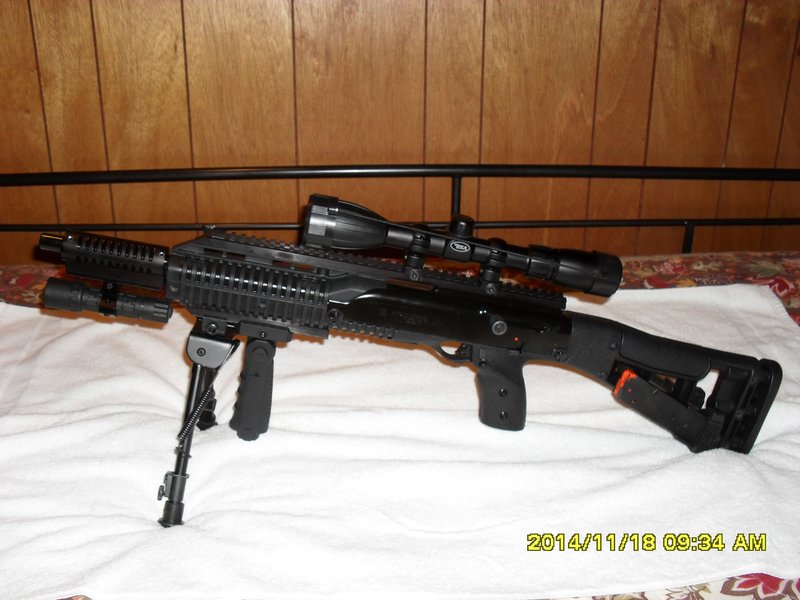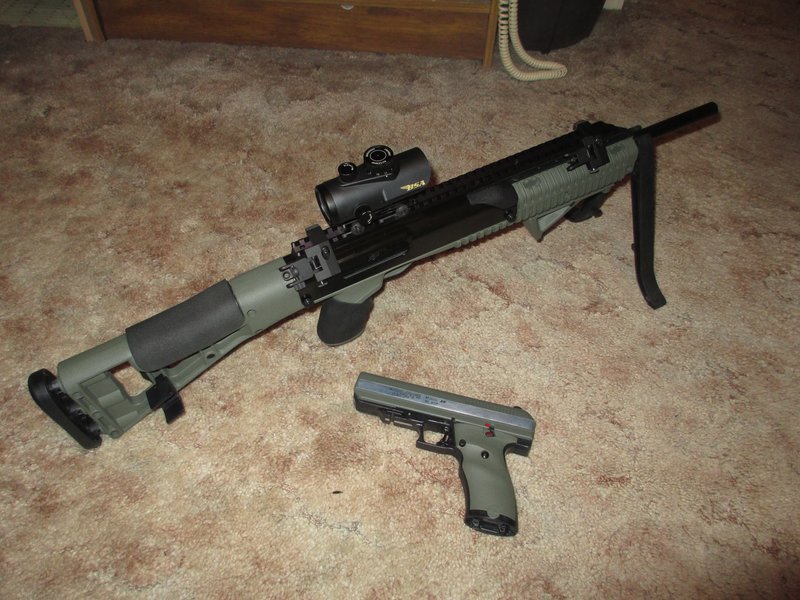 ---
From customer K.M. of Minnesota:
"I received your extended picatinny rail for my Hi Point 995TS

on Saturday

and installed it the next day. Extremely fast delivery to MN. I found the rail was the perfect solution to my issues with the carbine. A very well machined item and the fit was perfect. Thank you for such a great product...I will be looking forward to doing business with you in the future and will recommend your site to any Hi Point owners I come across."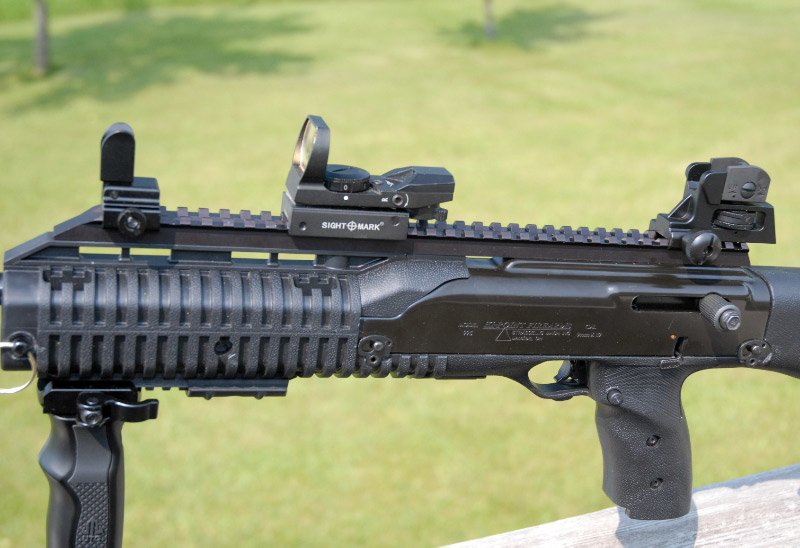 "...

 

that LongShotMfg extended rail makes this gun look HOT!!!" - KM
---
"I received my charging handle today. It is a perfect fit and a work of art! Your handle fits so much better than the factory one. It is super comfortable." - RH
---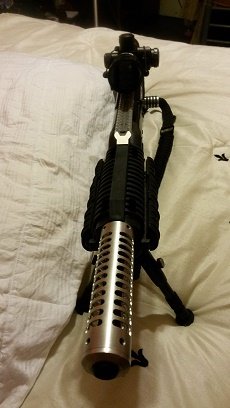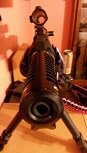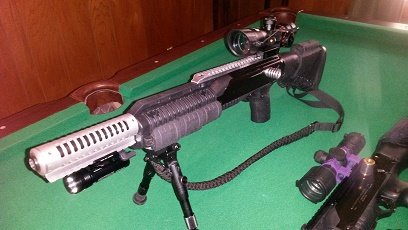 "Love these parts the fit and finish is perfect, got the top and bottom brushed aluminum rails,barrell shroud, and charging handle for my 45acp, and the barrell shroud,and charging handle for the wife's 9mm, all vast improvement over stock,much more stable platform for optics, and just look awesome!" - TB
---
"Just wanted to drop you a quick note sir to let you know your products are outstanding!  
Here's a quick picture of my rifle it's almost done, just waiting on my flip up sights to put on your rail.  
The carbine turned out sweet I think."  - BM

---